No.353 STANDARD SAMPLE CUTTER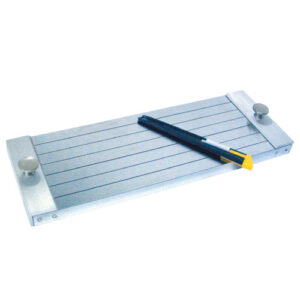 This device enables the operator to exactly extract paper, paper board, and plastic film test specimens for the tensile test.
The operator is to cut the test specimen by placing the cutter knife in the grooves of the device.
Specification
Specifications are subject to change without notice.
Specimen Size
W15 mm, L250 mm
Cutting Number
5 pcs
Dimensions/ Weight (Approx.)
W310 × D100 × H35 mm, 5 kg
*Models with other dimensions can also be specially manufactured.
No.355 DOUBLE BLADE SAMPLE CUTTER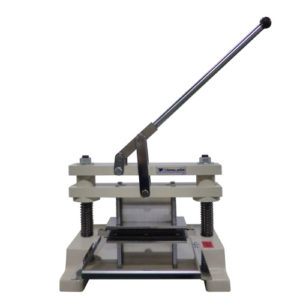 This device is used to extract paper board test specimens for the ring crush test.
The operator can easily obtain test specimens by just lowering the lever.
Specification
Specifications are subject to change without notice.
Specimen Size
W12.7 mm, L152.4 mm
Dimensions/ Weight (Approx.)
W380 × D380 × H650 mm, 40 kg
Inquiry Form