We at Yasuda Seiki Seisakusho, Ltd. regularly provide our best support to our customers and agents in need, regardless of boarders, through training of YSS products.
In August of 2018, we have greeted two of our cherished partners from the Kingdom of Saudi Arabia!
Training of our testers had been conducted from the 1st to the 8th of August.
The entire training took place in English; ideas and knowledge were dynamically exchanged.
The training was not limited to regular usage; service training, including deconstruction and assembly was also included, to ensure sufficient service maintenance is available regardless of boarders.
The trainees were very enthusiastic, ready with detailed questions and hungry for knowledge.
This is not the first time for the two to visit; we shared recollections of the last time they had visited, which was five years ago in 2013.
During the swiftly passed week-long training, time was made for an interview by our Media Marketing Department.
Below follows a sneak-peak of the interview!
Customer review
THIS IS WHAT EMBODIES YASUDA!
-"TIME IS MONEY!!" Being Aware of Time as a Finite Resource
"Things are late at times in Saudi Arabia, but everything is on-time at Yasuda."
-Packaging is Neat and Careful!
A particular comment that stood out was about the packaging at Yasuda; neat packaging is not unusual here in Japan, but the condition of parcels arriving from Yasuda are much better than that of other companies, despite the long journey they go through.
A professional packing representative handles and overlooks the packing of all products, with care and precision.
-Extremely Reliable!
"Yasuda is very earnest, unlike other companies."
"Descriptions are simple, and on-the-spot unanswerable questions are never left unanswered."
"Any question is sincerely replied, and no matter how busy, there's always time made to overcome difficulties."
These comments truly bring joy to us.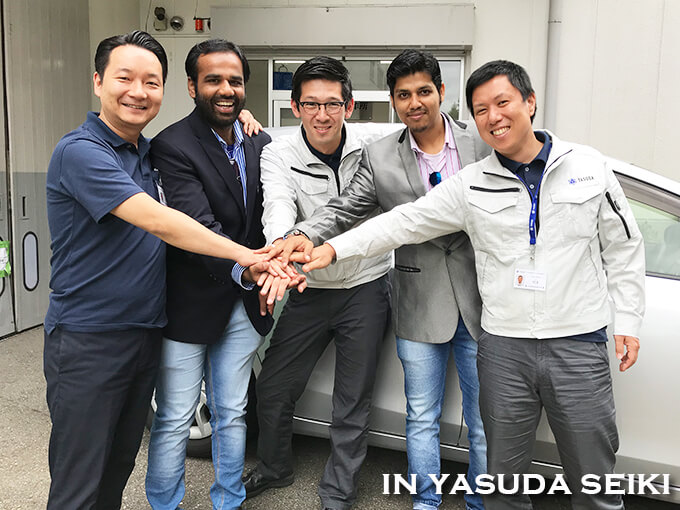 -The Attitude towards Support is Remarkable!
"The attitude towards support in times of need is unlike any other supplier." "The phone line is also always available, which is unique compared to other countries."
-Support by the Foreign Sales Department is GREAT!
"We are very thankful and HAPPY to have spent the week with the representatives of the Foreign Sales Department."
BETTER PRODUCTS FOR ANY CUSTOMER, REGARDLESS OF BOARDERS
We have also exchanged ideas to improve our products here at YSS:
"The user-friendliness of the 120-LABOT may be improved by installing a Touch Panel Screen.
Operating the tester becomes complicated when there are multiple switches, which increases the necessity of trouble shooting.
(Switches are not particularly favored in Saudi Arabia, was a suppressing comment heard.)
By introducing a Touch Panel Screen, the switches can be reduced to a minimum, which will lead to less troubles."
We at Yasuda are hungry for your ideas and feedback, and we aim to make better products for all customers worldwide.
We send big thanks to our cherished partners, for coming to YSS all the way from Saudi Arabia.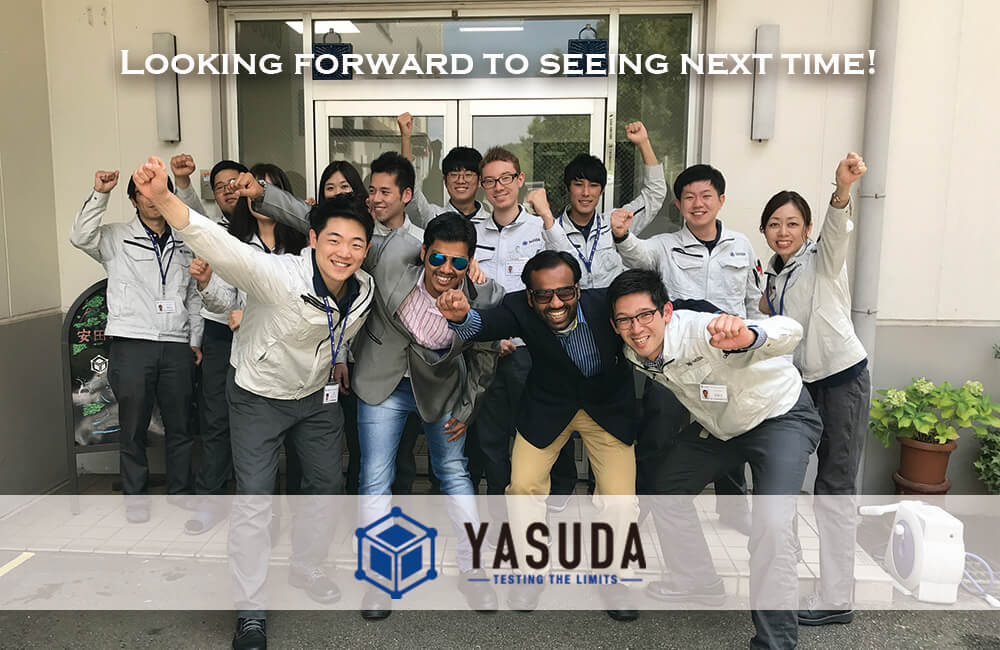 We truly appreciate their skills and support, providing the best support to local customers.
We aim to please our customers worldwide, and will continue to provide necessary support to all!