If you require a custom testing machine,
we are here to help.
It is important to have a testing machine that fits your work environment, and we can provide customization to your testing machines to requirements.
Wondering if you can add a certain function? Worried if the testing machine fits your work environment?
We will answer your question and do our best to provide a custom testing machine just for you.
Examples of Requests
Example 1)
Request for Operating in Another Language
When operating our testing machines overseas, we understand how it can be stressful to operate in an unfamiliar language. For voices like these, we can make it possible for you to select other languages when operating your testing machines.
Example 2)
Converting a Manual Machine into an Automatic Machine
We have had requests of converting a testing machine, which originally can only be operated manually, into an automatic testing machine which is more efficient and human-error proof, for those who frequently have to conduct tests.
Business Procedure
Inquiry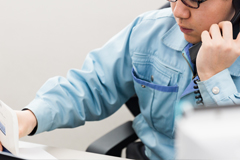 Please contact us by phone or through ourInquiry Form.We will respond to your questions and ask what specifications you have in mind.

Making Arrangements for Customization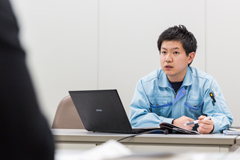 Our contact person will carefully listen to your demands and conduct a hearing session to hear your voices to create a machine that will better suit you.

Establishing Product Specifications ⋅ Submitting Quotations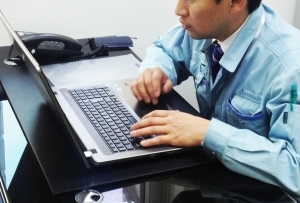 After meeting with you, we will examine your demands and submit quotation product specification along with.


Production・Inspection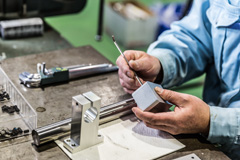 If the contents of the set product specifications and quotations that we have submitted to you are agreed, the making of your testing machine will begin.
Once completed, we will make sure that the testing machine meets your request, and also make sure it is safe to use before delivering it to you.


Shipping・Delivery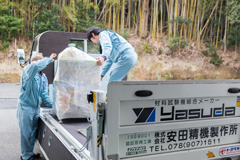 After the product has passed inspection, we will ship or deliver the testing machine to you. We will support you even after your product has been delivered should you have any issues.
If there are any questions or if you have any trouble with the machine, please feel free to contact us.